Magdalene of Canossa, a young woman from Verona, listened to the voice of the poor, said "YES" to Christ, and with a missionary heart shared her life with all.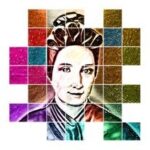 We Canossians contemplate the Unconditional Love of Jesus Crucified and of Mary, Mother of Love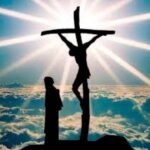 We love God
and our Brothers and Sisters
Educating
Accompanying
Forming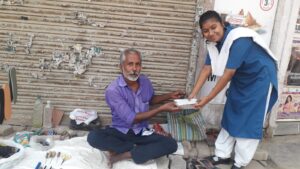 Helping
Evangelizing
INFORMATION FOR THE PROCESSING OF PERSONAL DAT
This information is provided pursuant to Article 13 of d.lg. n. 196/2003 – Code regarding the protection of personal data.
Purpose of the processing The personal data provided by users is used only to send the newsletter and will not be disclosed to third parties.
Methods of data processing The data collected is processed with IT tools.
Appropriate security measures are observed to prevent data loss, illicit or incorrect use, and unauthorized access.
The data controller. The data controller of the collected data is
The General Curia – Daughters of Canossian Charity, which is based in Rome (Italy). Via della Stazione di Ottavia, 00135 Rome.
The processing of data related to the newsletter service takes place at the headquarters of
The General Curia – Canossian Daughters of Charity and is handled by staff.
Rights of the interested parties The subjects to whom the personal data refer have the right at any time to obtain confirmation of the existence or otherwise of the same data and to know the content and origin, verify its accuracy or request its integration or updating, or correction (Article 7 of the Code regarding the protection of personal data). In the same article, you have the right to request cancellation, transformation into an anonymous form, or blocking of data processed in violation of the law, and to oppose in any case, for legitimate reasons, to their treatment.
Requests should be addressed:
by e-mail, to the address: comunicazione@canossian.org
or by post, to the General Curia – Canossian Daughters of Charity, which is based in  Rome (Italy). Via della Stazione di Ottavia, 70 – 00135 Rome